10/1/2006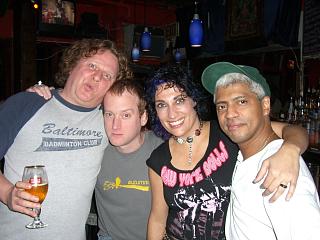 FAREWELL EVERYONE, CHEERS.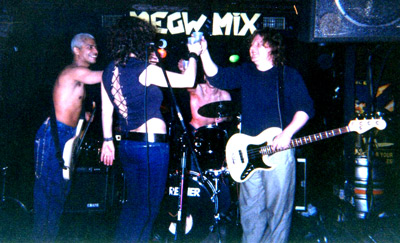 We're playing the Mercury Lounge, Sunday, April 15. It's Easter, so we'll be all dressed up.


NEW NEWS 2001!!!!!!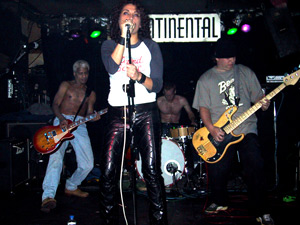 Ask Dead Narow's advice
Download an MP3 file of GutterGirl live in Boston performing 'Scabby Whore'
For more GutterGirl MP3's go to pimp3.com
Take the GutterGirl Quiz
Ded Narrow's personal page.
WANNA' HEAR A CLIP OF CRAZY CHICKEN?(well, you have no choice)
Crazy Chicken WAV file
WATCH GUTTERGIRL KICK DED NARROW'S ASS
UpComing Shows:

Monday, February 19, @Meow Mix (269 E. Houston)
Friday, January 26, @True (28 East 23rd) 10:00
Tuesday, January 30, @Chicago Blues (8th Avenue betw 13-14 Sts.) 9:00
---
The Line Up:

GutterGirl - Vocals, Guitar
David Matos - Lead Guitar
Grandma Death - Drums
---
We just finished up our latest demo. It turned out great (of course I am a proud grandma). We'd like to thank everyone from NG records for their help. Matt's engineering was especialy appreciated. Also, much thanks goes to Scott Parker for his help mixing it.

Grandma D.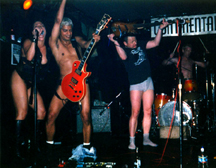 Check out the sordid history of GutterGirl.
---